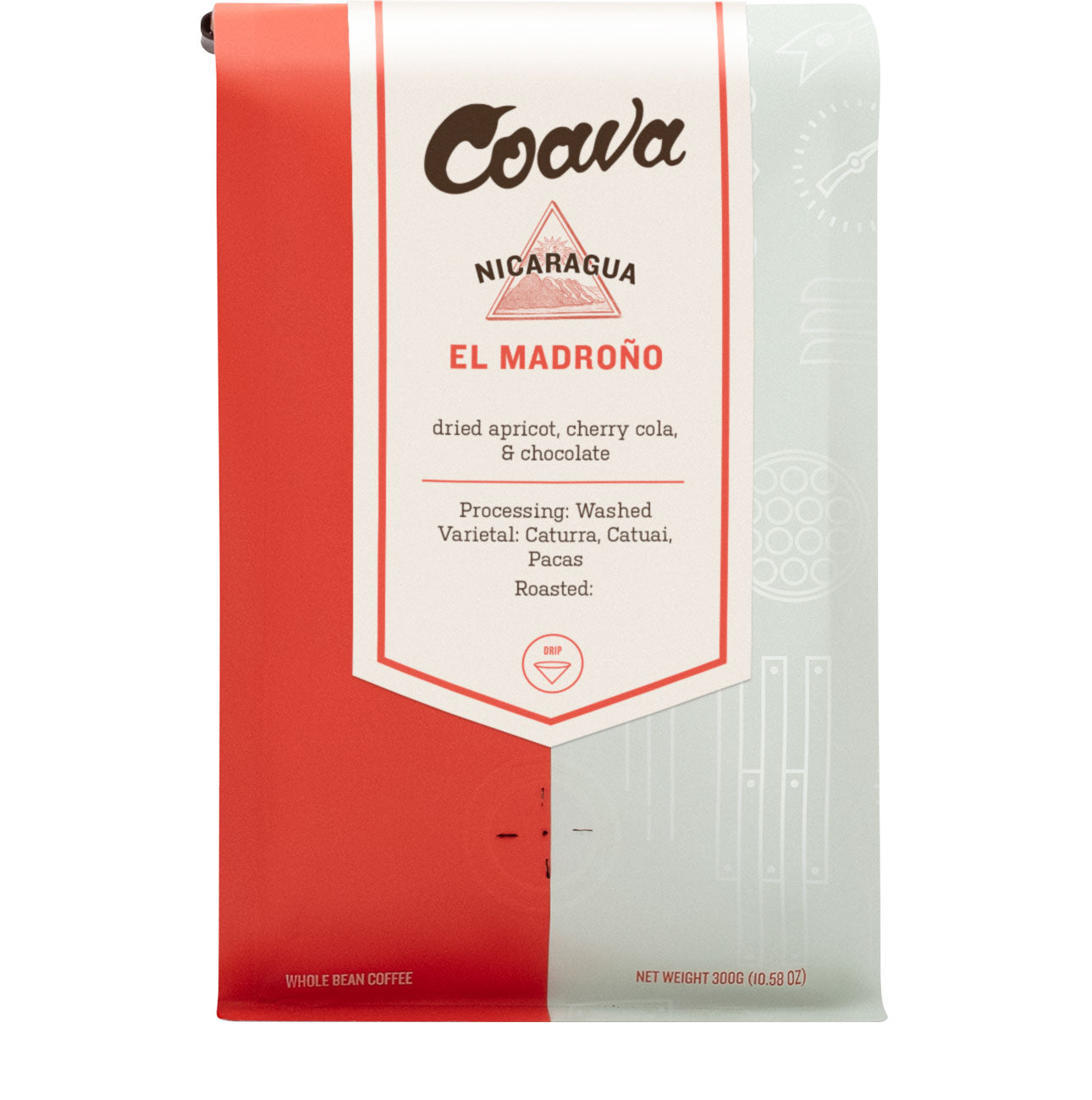 El Madroño
Nicaragua
Rich. Chocolatey.
$20
Select roast profile (Drip or Espresso) based on your brew method.

El Madroño, the national tree of Nicaragua, blooms during the same months as the coffee harvest, producing striking white flowers that offer a sweet fragrance not unlike that of coffee blossoms. The trees and their flowers are prominent in many traditional and cultural practices, particularly in coffee-growing areas. This community lot is comprised of coffees from 65 small-scale farmers in the Nueva Segovia region, all of whom process their lots separately at their own micromills in the traditional fully-washed style.  
Look for notes of dried apricot, cherry cola, & chocolate in this delicious offering.
Producer
65 small scale farmers from Nueva Segovia
Location
Nueva Segovia, Nicaragua
Varietal
Caturra, Catuai, Pacas
Altitude
1100 - 1500 Meters
Net Weight
300g or 1 Kilo
More Coffee
Coffee Subscription
Get meticulously roasted specialty coffee delivered to your home or office. Enjoy a bi-weekly or monthly coffee subscription of freshly roasted, whole bean coffee delivered right to your door. Coffee subscriptions make perfect gifts for all occasions, too.
Subscribe Now