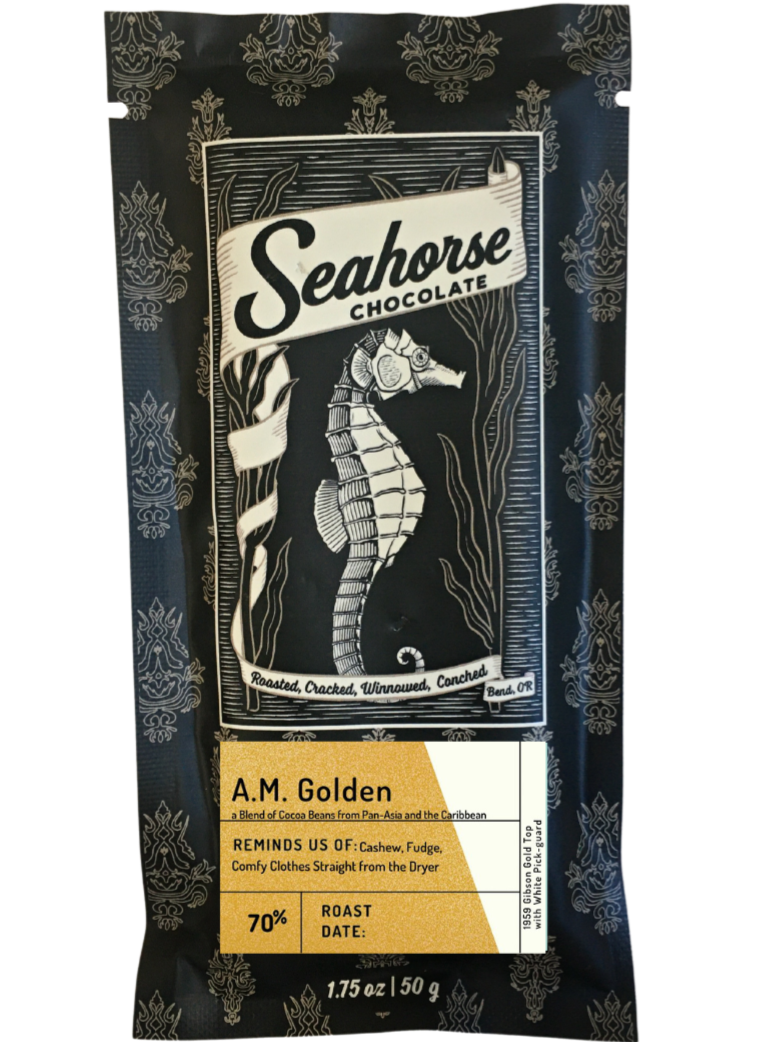 A.M. Golden, 1.75 oz 70%
Pan-Asia & the Caribbean
$12
Blend of cocoa beans from Pan Asia and the Caribbean, 70%

Taste notes: Cashew & Fudge.
Inspired by easy listening music and nostalgic comfort food. Made for those who enjoy flipping on pop-radio to start the weekend, and those who love comfy clothes straight from the dryer, cashew, and fudge. You won't want to miss this new blend of cocoas from Pan-Asia and the Caribbean. At 70%, it's the perfect bar to usher in nights cozied up by the fire.

Seahorse chocolate is drum roasted in small batches & hand-poured in Bend, Oregon. Pair it with any of our single origin coffees for a decadent experience.
1.75oz Chocolate Square | Ingredients: cocoa beans, organic cane sugar.
More Chocolate
Coffee Subscription
Get meticulously roasted specialty coffee delivered to your home or office. Enjoy a bi-weekly or monthly coffee subscription of freshly roasted, whole bean coffee delivered right to your door. Coffee subscriptions make perfect gifts for all occasions, too.
Subscribe Now