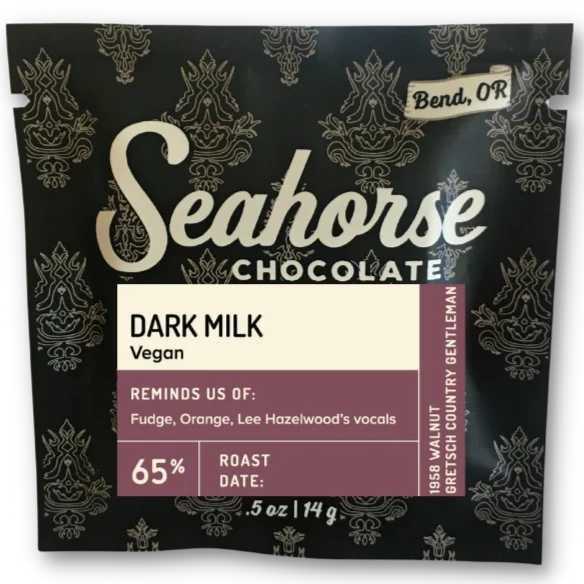 Ucayali River, Dark M*lk Chocolate, 65%

Taste notes: Smooth Fudge & Orange
Sometimes, we just want something creamy and decadent. Seahorse added 10% coconut milk to their single origin Peru to get this incredibly crushable dark m*lk chocolate. 
Seahorse chocolate is drum roasted in small batches & hand-poured in Bend, Oregon. Pair it with any of our single origin coffees for a decadent experience.
0.5oz Chocolate Square | Ingredients: Cocoa beans, organic vegan coconut milk, organic sugar. Vegan. 
More Chocolate
Coffee Subscription
Get meticulously roasted specialty coffee delivered to your home or office. Enjoy a bi-weekly or monthly coffee subscription of freshly roasted, whole bean coffee delivered right to your door. Coffee subscriptions make perfect gifts for all occasions, too.
Subscribe Now