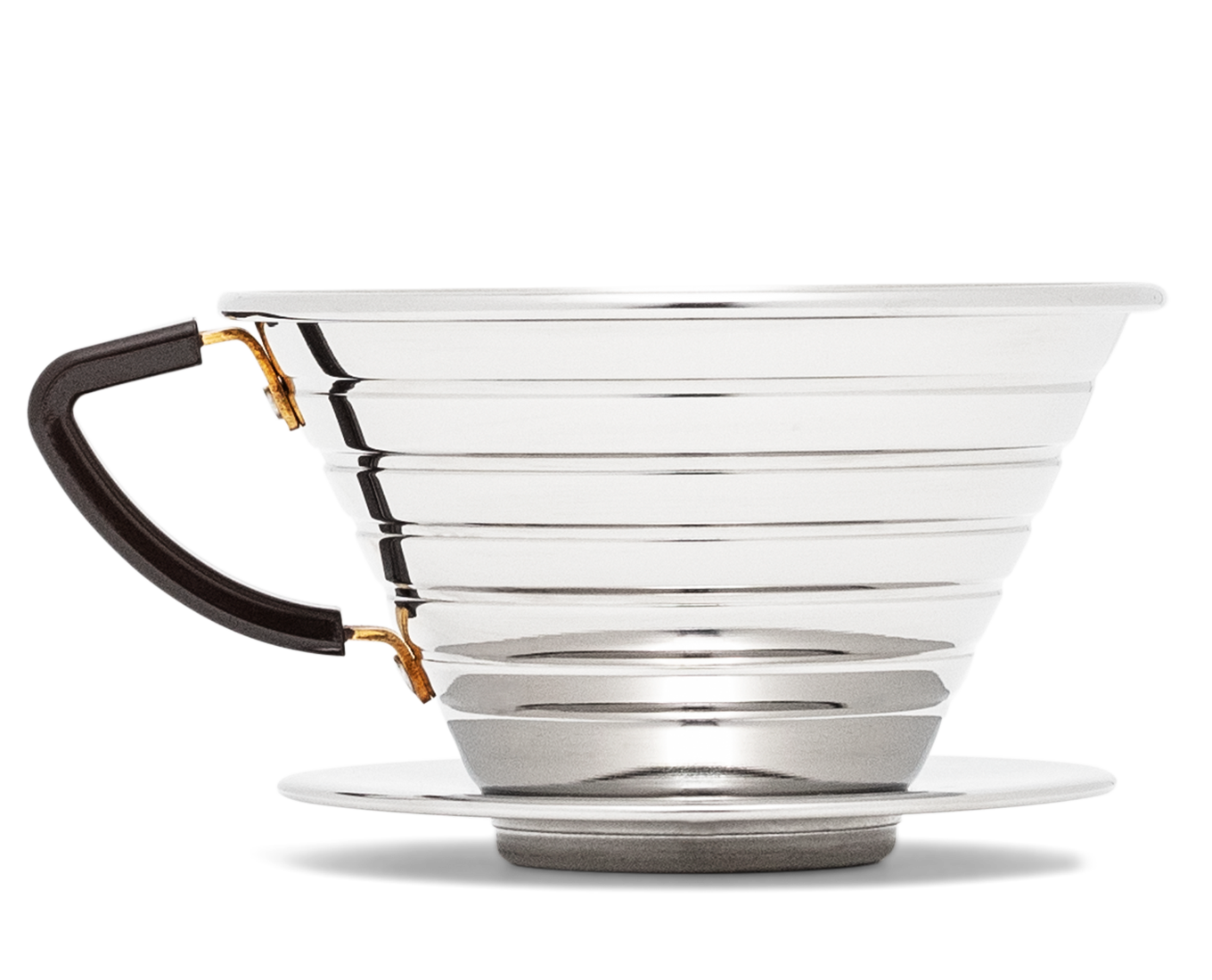 There are so many pour over brewers these days, so why go with the Kalita Wave? First of all, we love brewers that are hard to break. That way we can brew with them at home, in the cafe, or out camping. This brewer is lightweight and very portable. Our favorite feature of the Kalita Wave is that the grind setting affects the flow rate less than other methods, which gives us more flexibility to grind the coffee to taste and still get a good brew time ­under 4 minutes. This is commonly referred to as a "flat­bottom" brewer, and it is equally as hard to screw up as it is to break.
Our Kalita Wave Brew Guide has great tips on how to make the perfect cup of coffee.
Stainless Steel
Kalita #185
Filters Not Included
More Equipment
Coffee Subscription
Get meticulously roasted specialty coffee delivered to your home or office. Enjoy a bi-weekly or monthly coffee subscription of freshly roasted, whole bean coffee delivered right to your door. Coffee subscriptions make perfect gifts for all occasions, too.
Subscribe Now