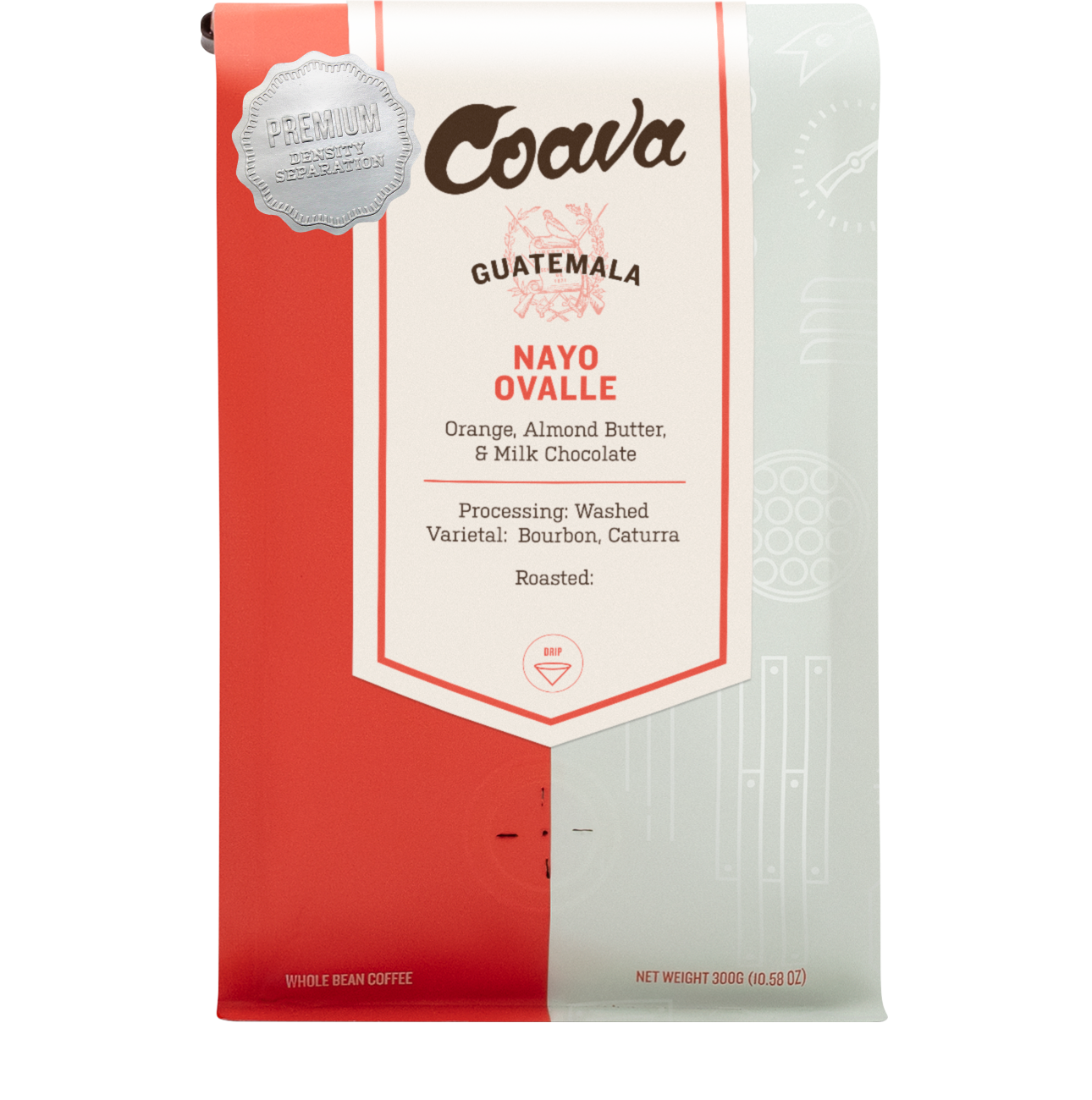 Nayo Ovalle Density Separation
Guatemala
Rich. Chocolatey.
$20
/ 300G
Available in both drip and espresso roast profiles.
The Vides family legacy began in 1958 when Jorge Vides, a traveling doctor, purchased a plot of land in Huehuetenango to pursue a new hobby outside of medicine. Over many years he worked to develop the plot and cultivate Bourbon and Caturra coffee varieties. Today, the land comprises six farms managed by Jorge's grandson, Renardo "Nayo" Ovalle Vides. Nayo focuses on improving coffee quality and equipment while continuing to grow a dedicated team of coffee professionals, which includes his wife, Jaqueline, a certified Q-grader who spends much of her time at their lab in Guatemala City. 
ABOUT DENSITY SEPARATIONS 
Preparing coffee for export is one of the most critical steps in maintaining and building quality in the cup. The "dry-mill" is a series of processes to separate and grade dried coffee, removing defects to boost/maintain quality. The densest beans can create higher scoring results while revealing or highlighting previously hidden qualities in the coffee. We choose to invest in our very own volumetric density grading table to continue to push the boundaries of quality. Much like how we offer drip and espresso profiles, this program is an exciting window into the full spectrum coffee offers.
Look for well-rounded notes of orange, almond butter, and milk chocolate in this incredible cup. There are just 120 bags available, so get yours while you can!
Producer
Renardo Ovalle Vides
Location
La Libertad, Huehuetenango
Varietal
San Ramon, Bourbon, Caturra
Altitude
1700 - 1900 Meters
Net Weight
300G / Whole Bean
Coffee Subscription
Get meticulously roasted specialty coffee delivered to your home or office. Enjoy a bi-weekly or monthly coffee subscription of freshly roasted, whole bean coffee delivered right to your door. Coffee subscriptions make perfect gifts for all occasions, too.
Subscribe Now