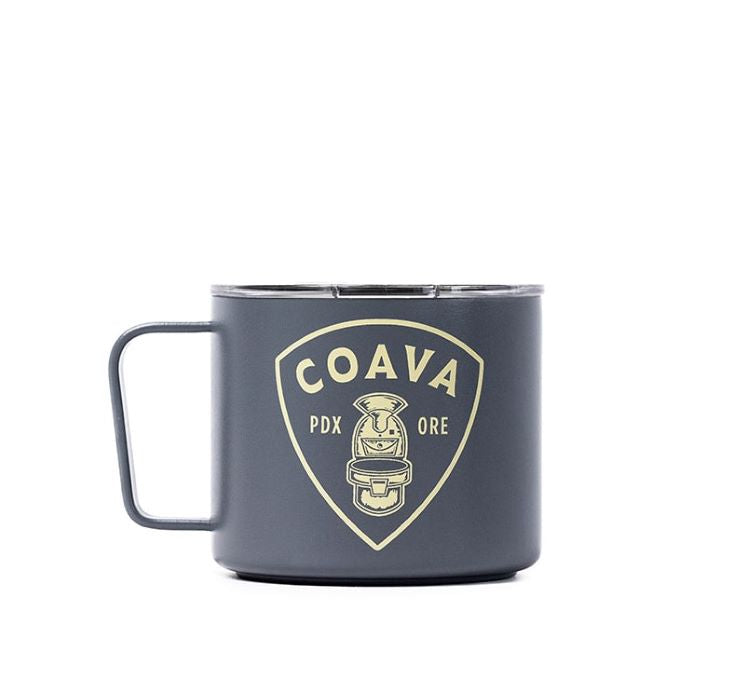 In a throwback to the campfire mug of past generations, the MiiR Camp Cup takes on beauty, durability and functionality in one fell swoop, making it loveable for all the right reasons (and impossible to own too many). Perfectly paired with the Press-fit Slide Lid. Slide to cover the mouth opening when not in use for an extra dose of insulation and splash-proof peace of mind.
This limited edition Coava x MiiR basal gray camp cup, embellished with our Coava logo, is the perfect camp companion. Comes with a clear BPA-free sipper lid. 

This 8oz cup is the perfect compact size for that double-shot (and carry-everywhere ease), and the perfect gift when paired with any of our coffees.

More Gifting
Coffee Subscription
Get meticulously roasted specialty coffee delivered to your home or office. Enjoy a bi-weekly or monthly coffee subscription of freshly roasted, whole bean coffee delivered right to your door. Coffee subscriptions make perfect gifts for all occasions, too.
Subscribe Now